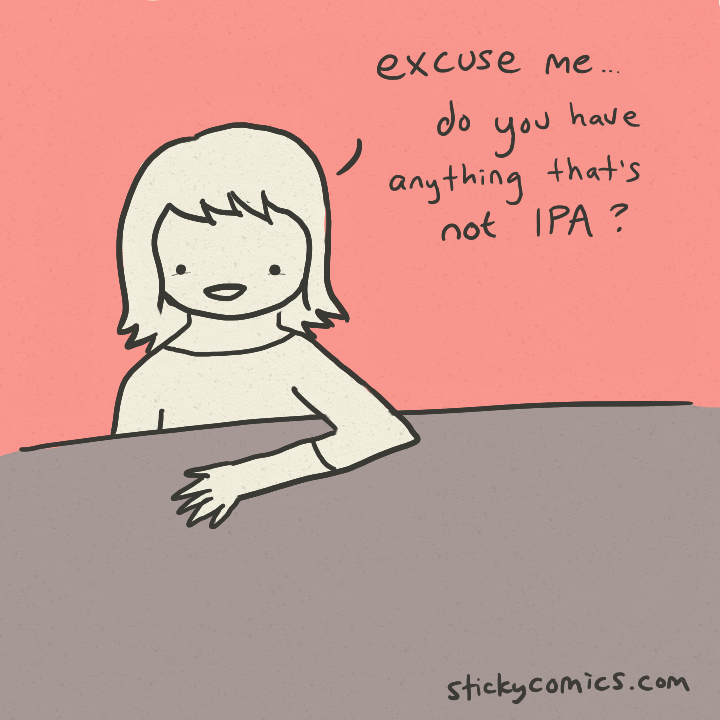 Why are so many brew pubs like this??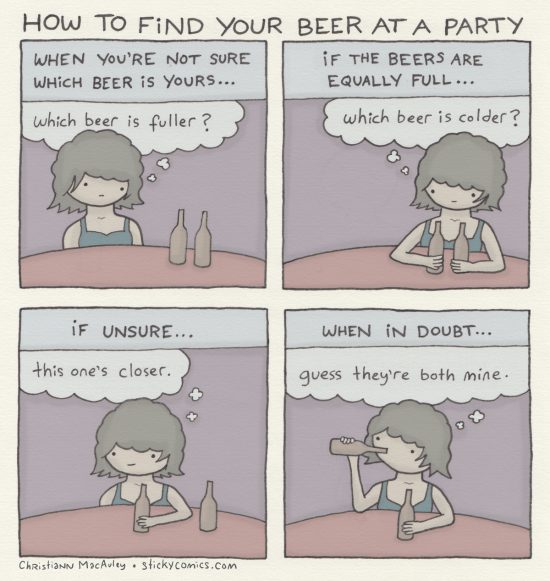 I made this for Cosmopolitan and have been told it's terrible advice. This is true.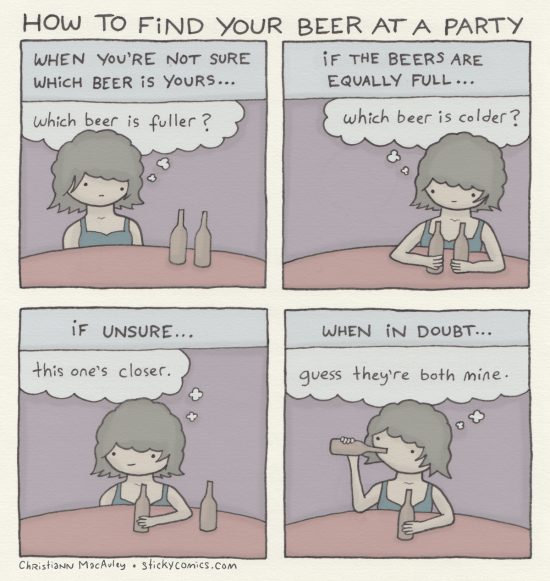 Originally appeared in my Cosmopolitan weekly comic.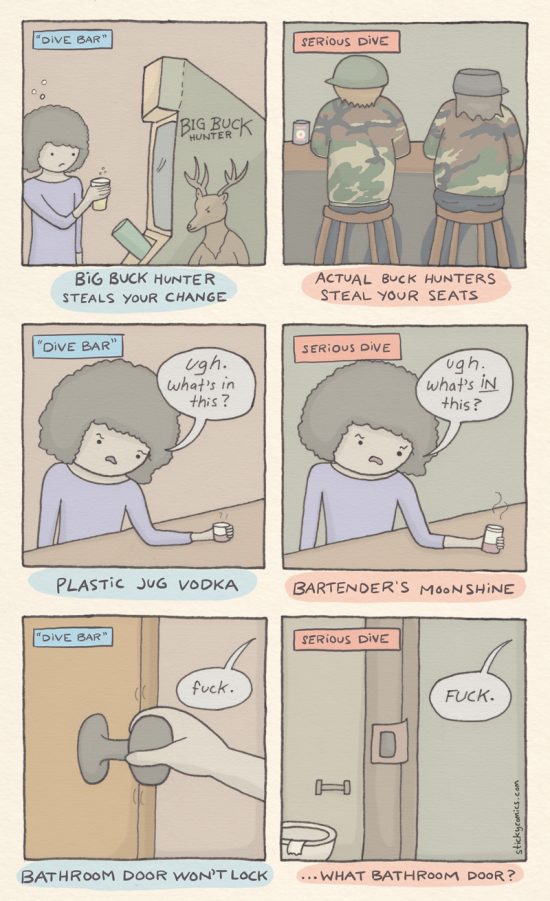 I'm something of a connoisseur of dive bars. I originally made this for my Cosmo weekly.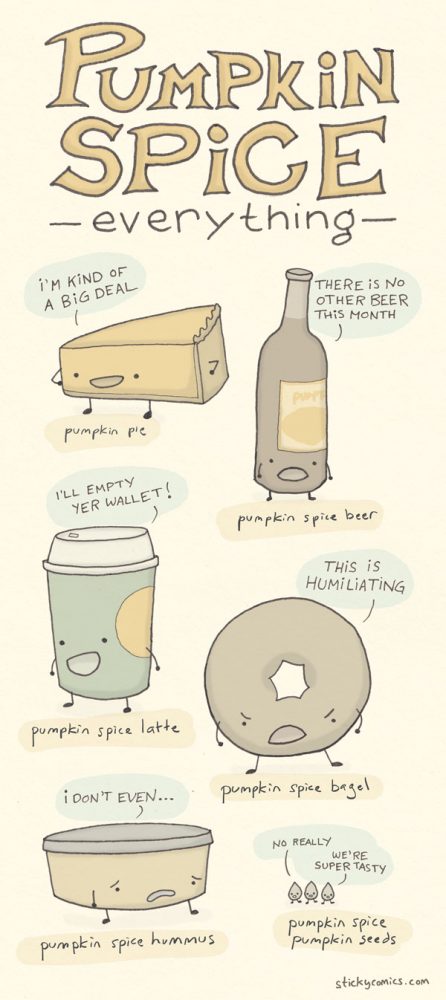 I made this comic about Pumpkin Spice Everything for Cosmo in 2014. It turns out it...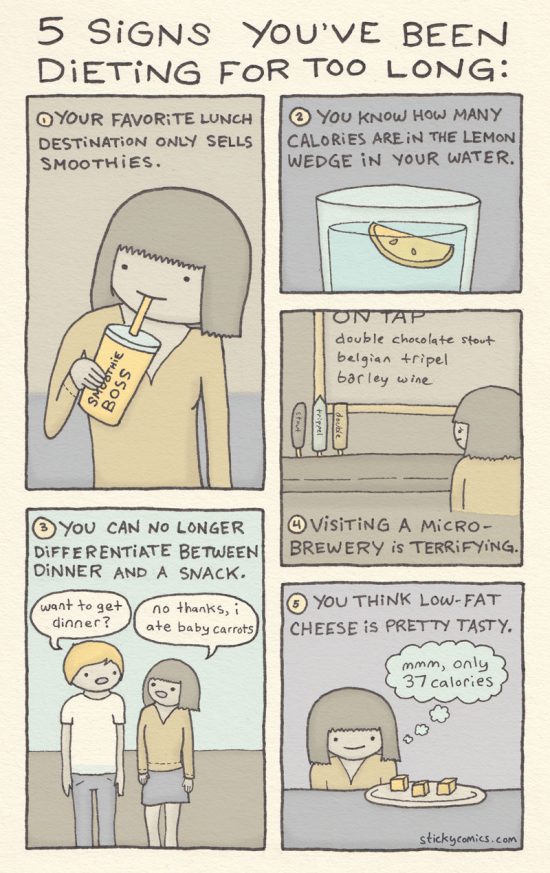 Another comic about my sad calorie counting life that originally appeared in Cosmopolitan.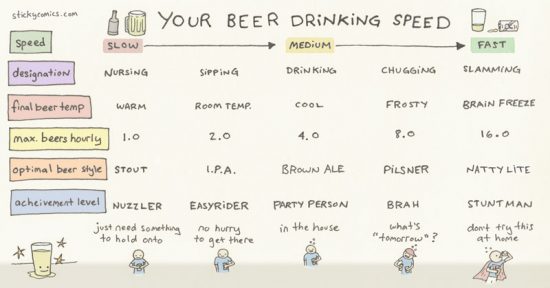 Happy 5th of July! Here's one for us beer drinkers :) Also I still have some...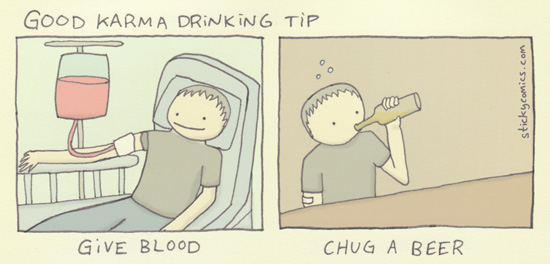 This is also a Great Recession Drinking Tip. Disclaimer: Don't do this.

Here's one of my favorite F. Scott Fitzgerald quotes, illustrated. Those of you who've seen the...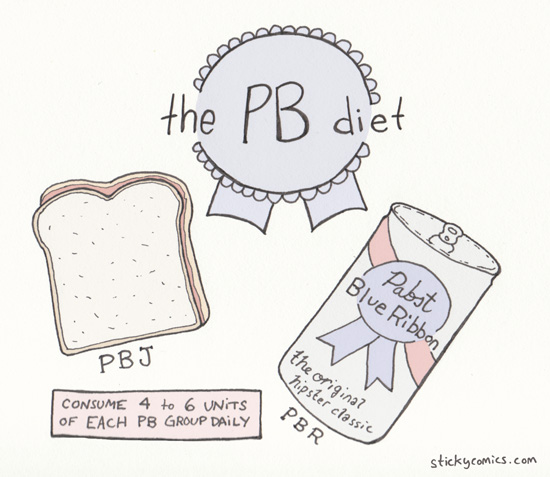 The PBJ/PBR diet that might explain why I keep trying to lose the same five pounds.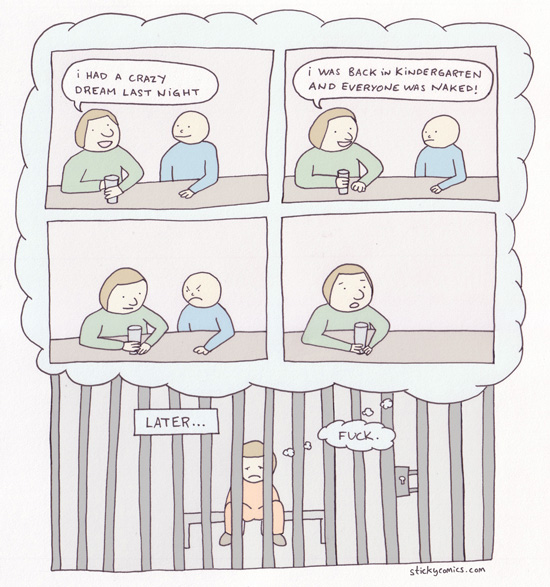 Here's to everyone who just blurts out the awkward thoughts that lurk in their heads.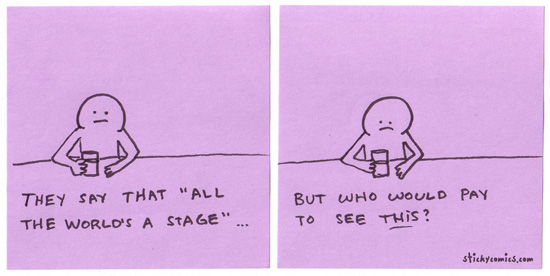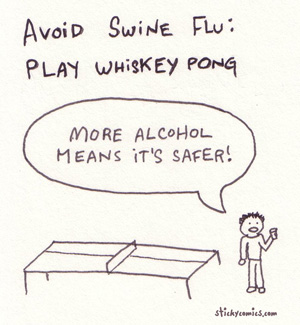 I love playing with my booze as much as the next girl, but I've always been...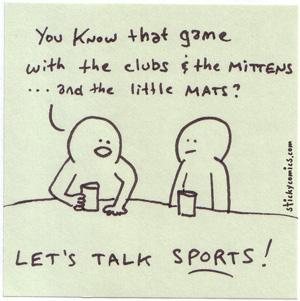 Let it not be said I never draw comics about sports. I know sports. They intrigue...