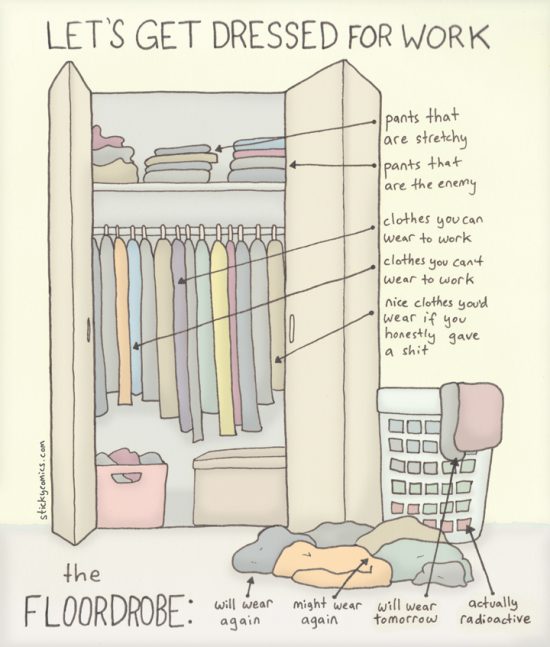 Here's another comic that originally appeared on Cosmpolitan.com about the horrors of getting dressed for work...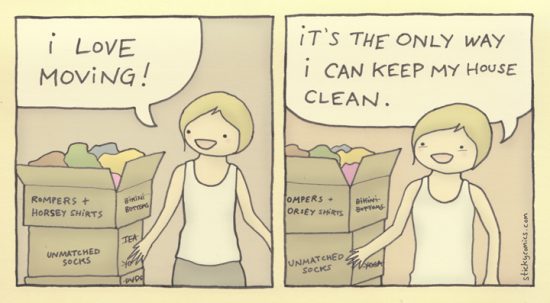 This one's autobiographical :) Originally appeared in Cosmopolitan.com.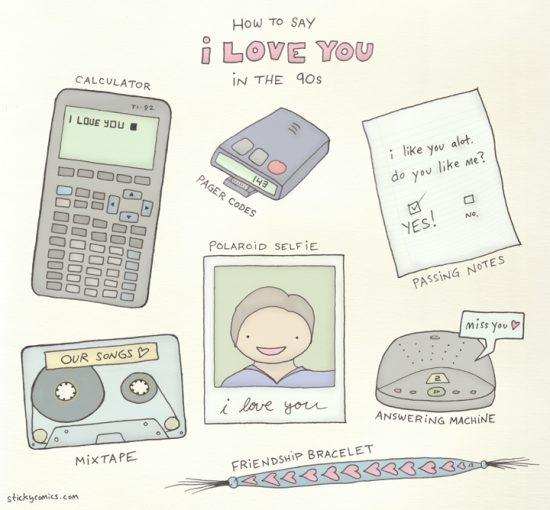 This originally appeared during V-day season on Cosmopolitan.com. Get a print on my GoComics!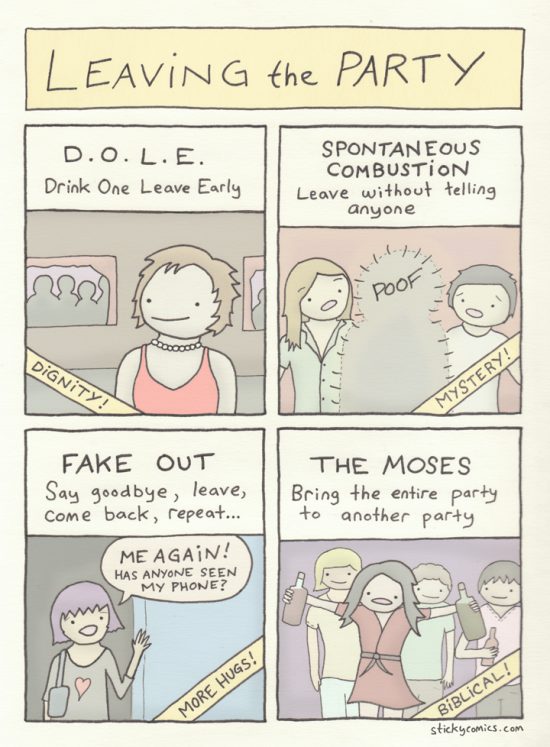 Another of my original Thursday morning comics on Cosmopolitan.com. I'm not known for leaving early.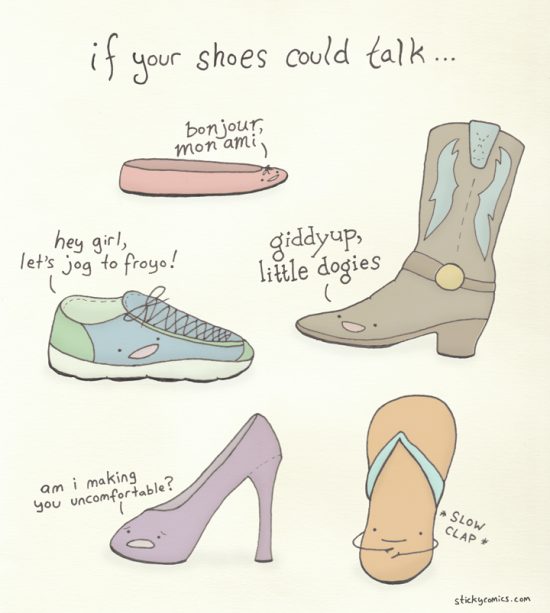 Here's another of my original comics for Cosmopolitan.com. If my shoes could talk there'd be a...
This one originally appeared on Cosmopolitan.com.