This was on my Instagram and Gocomics last week. I thought I had already posted it...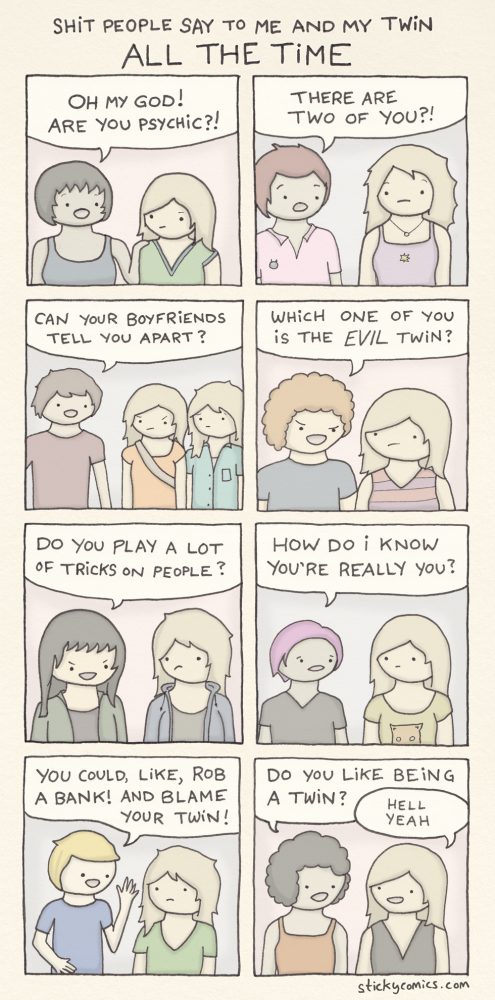 Here's a comic I made about being a twin — dedicated to my epic cool twin...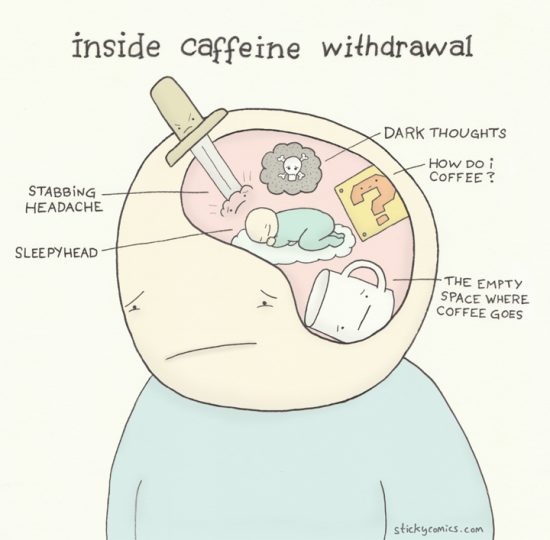 Another comic about coffee: my greatest strength/weakness. Originally appeared in Cosmopolitan.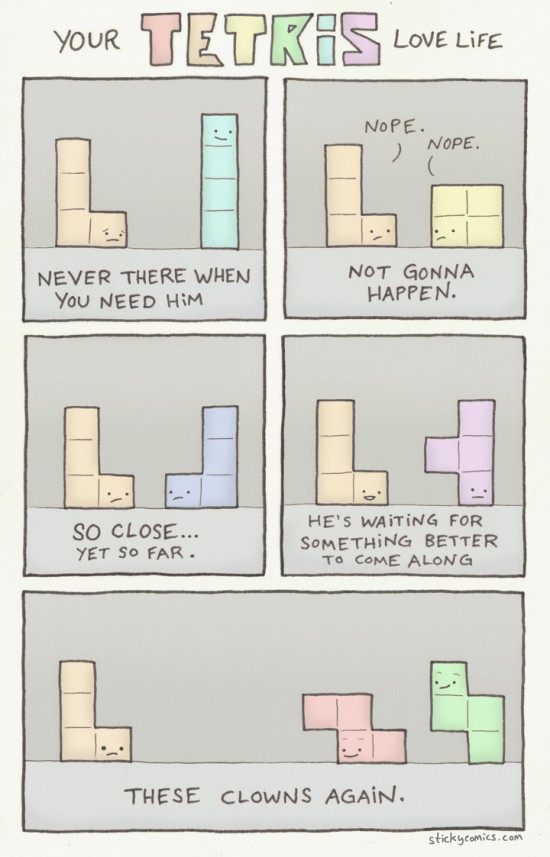 Another of my regular Thursday morning comics that appeared on Cosmopolitan.com. Update: Get a print of...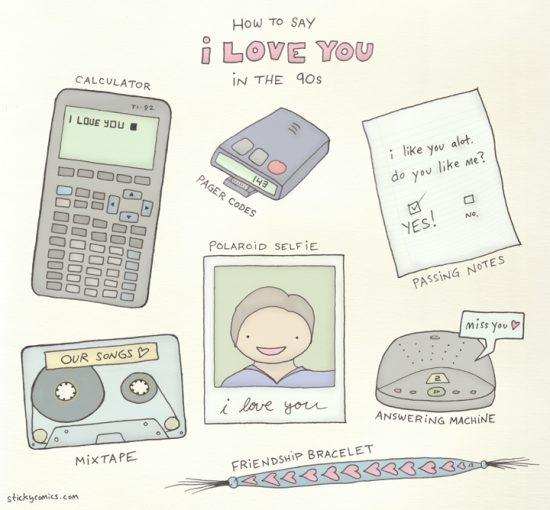 This originally appeared during V-day season on Cosmopolitan.com. Get a print on my GoComics!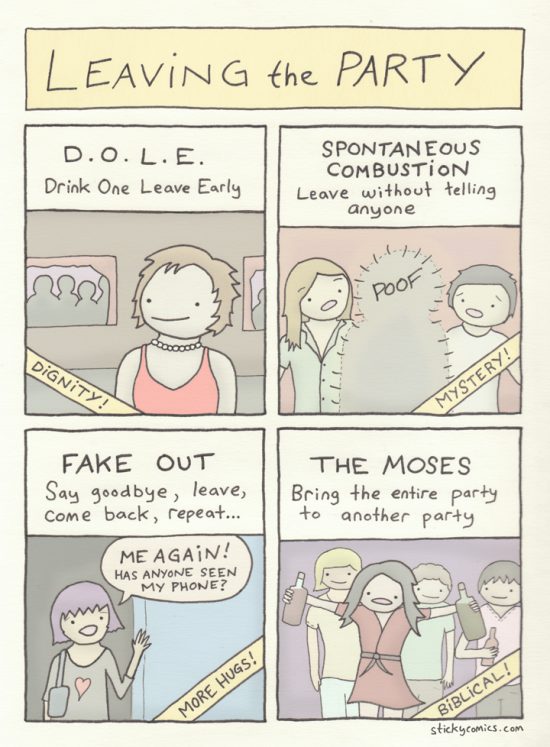 Another of my original Thursday morning comics on Cosmopolitan.com. I'm not known for leaving early.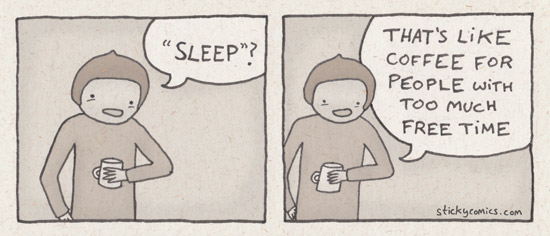 Guess what's this weekend? ConnectiCon! I will be spending the whole weekend hanging out with webcomics...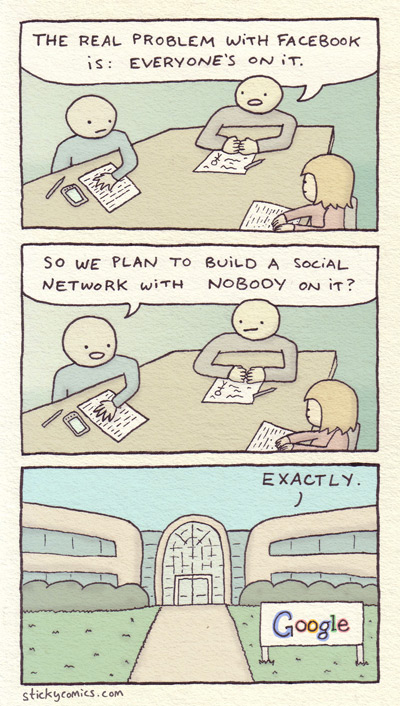 This coming weekend I'll be at SPACE in Columbus, Ohio. Next weekend I'll be at MoCCA...