I'm sad to say that Artomatic, Washington DC's massive art show, is over. My exhibit there went over really well and I met a lot of great people and gained some new fans around my hometown. Here's me at my exhibit right after finally setting it up.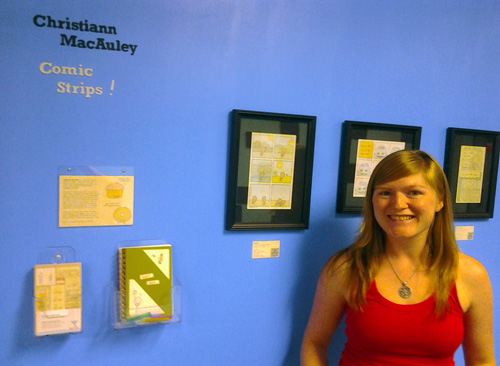 (That look is relief. Getting the exhibit set up was life-consuming for a few days there.)
I have some pieces remaining that I didn't sell, and it would be totally excellent if you wanted to buy them! You can order them on my etsy page (which I share with my happy screenprinting collective, Ten East Read). Here are the remaining pieces!
These are all limited edition prints. If you order one, I will include a thank you note with a silly handmade drawing based on whatever you buy. Here are two recent thank you note drawings.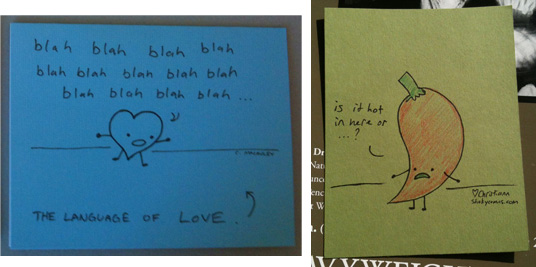 I also had a few requests for a coffee phoenix sketchbook print, because I had this sketchbook spread on display. If you want one, you can order it from Society6. (And I made a version with only the colored drawing, no sketch page.)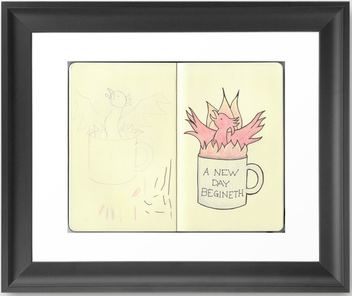 I don't fulfill society6 orders myself, so I can't include a special thank you note in those orders, sorry :(
Anyway, big thanks to everyone who came to see my work at Artomatic! I'm seriously looking forward to the next Artomatic … but it probably won't happen until 2014! I guess I will be ready again by then :)