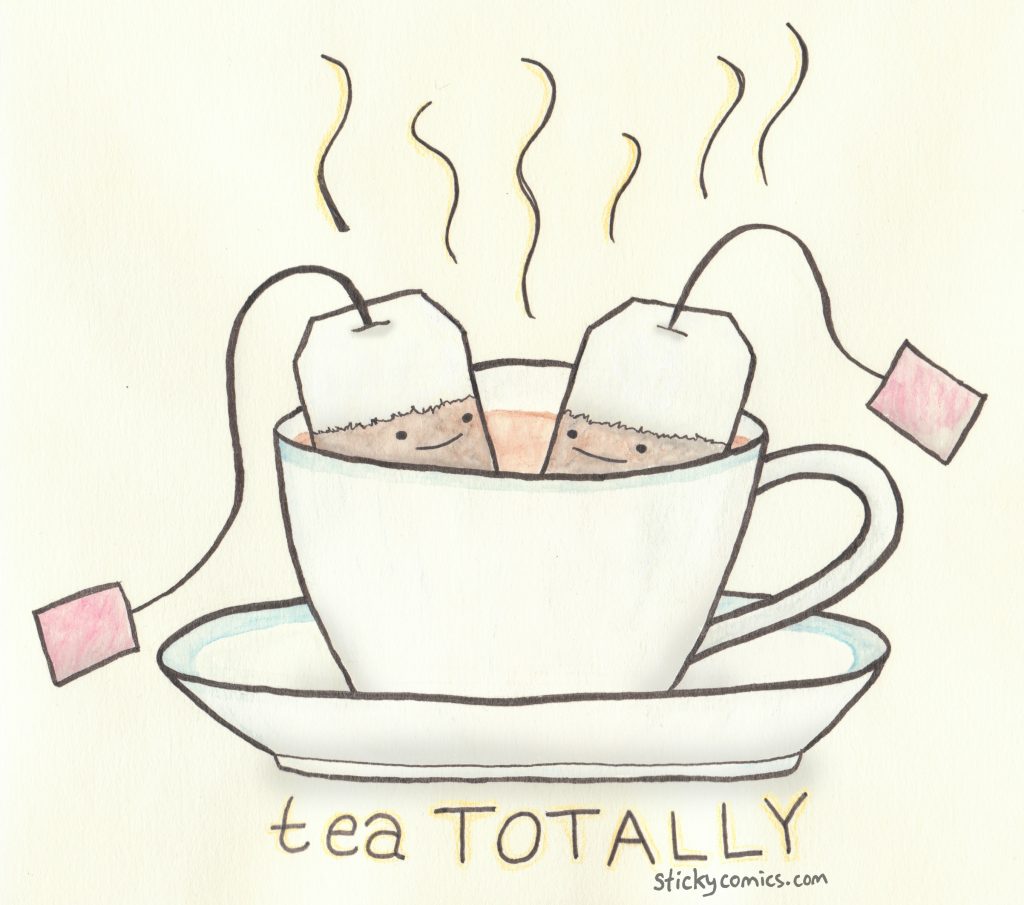 Update: In 2020 I switched from coffee to tea entirely! I now have a fancy teamaker and an electric teacup. 
I know I devote a lot of time to drawing coffee, but I'm actually a fan of almost all caffeinated beverages :)
Get this artwork as a tote bag or canvas print on etsy!