I made hourly comics for Hourly Comics Day yesterday! This is when you draw a journal comic every hour during the day. I almost made it but then I had too much fun to keep up the entire night. Oh well! Here are 12 hours of my life …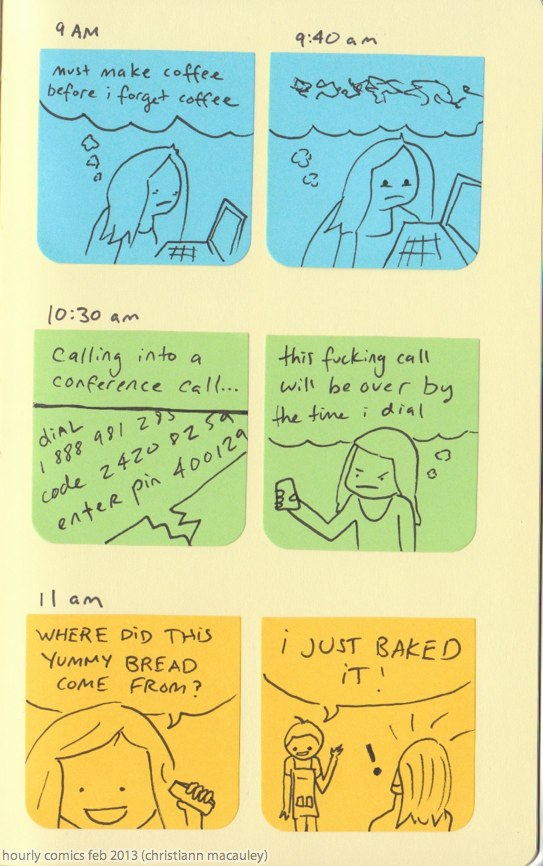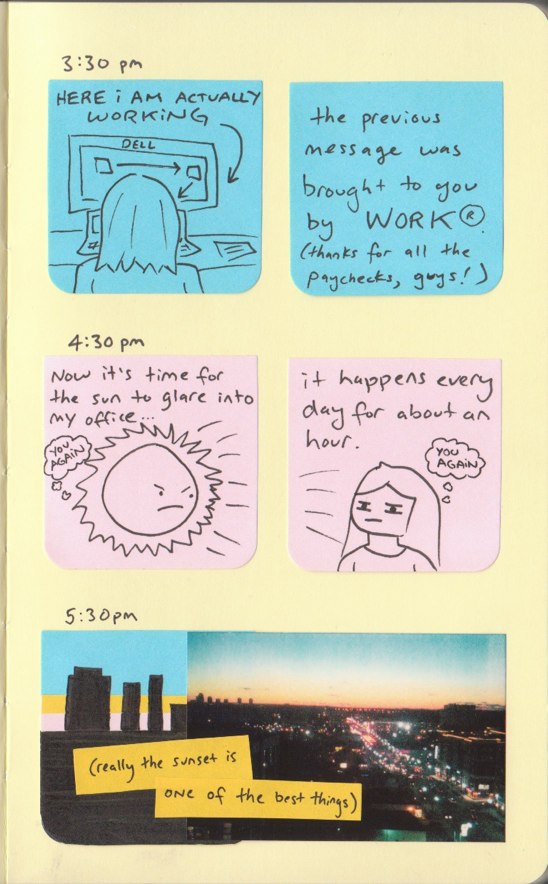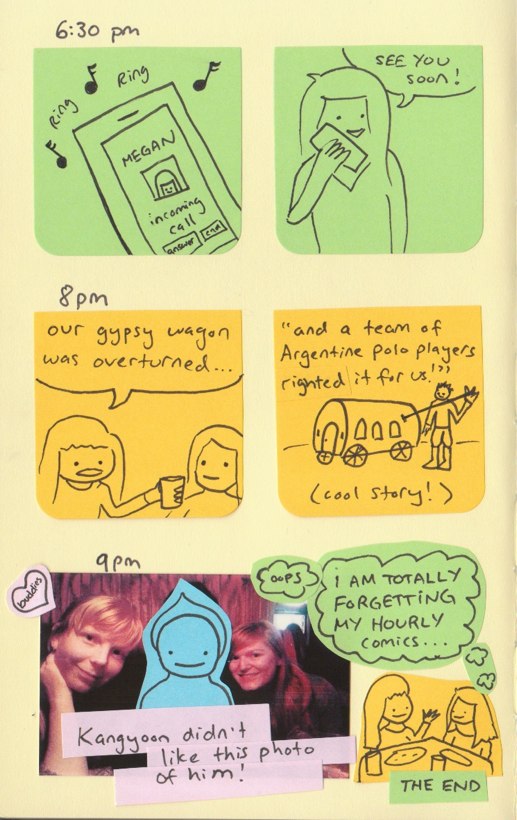 By the way, I printed the little collage photos with my mini Polaroid printer.
Check out my past hourly comics … here's 2010 and 2009!