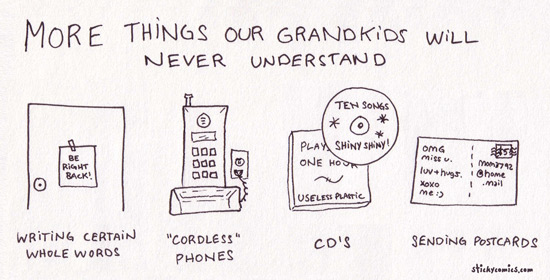 Sequel to "things our grandkids will never understand".
UPDATE: Lots of controversy over pluralizing with an apostrophe here. I will delete any hater comments, so don't bother leaving them. So let's talk about something else. How about outmoded technology? :)
And hey, you missed your chance to buy Things Our Grandkids Will Never Understand mugs and t-shirts, because I discontinued them. Sorry! You may want to check out the latest merch based on my comics at the official sticky comics store, TenEastRead.com, before you miss the boat again.